Yes! We've done it. After creating the mold, we've made our very first Trump ring out of 925 Sterling Silver. While we were putting the last bits of detail (oxidising) in to the ring, we also made a box just for this special ring.
And this is what the ring looks like now, after oxdising. We made a couple of changes, especially with the engraving of 'Make America Great Again'. We swapped the words around so you'd be able to read it when facing the ring, though this took multiple tries and opinions from friends / fans.
Apart from the ring being made entire out of 925. sterling silver, the box it comes it is synthetic wood to keep as long as you'd like. Without having to get any sort of special casing to protect it. We customised the metal plate at the front of the box, to really give it more meaning than just another ring box.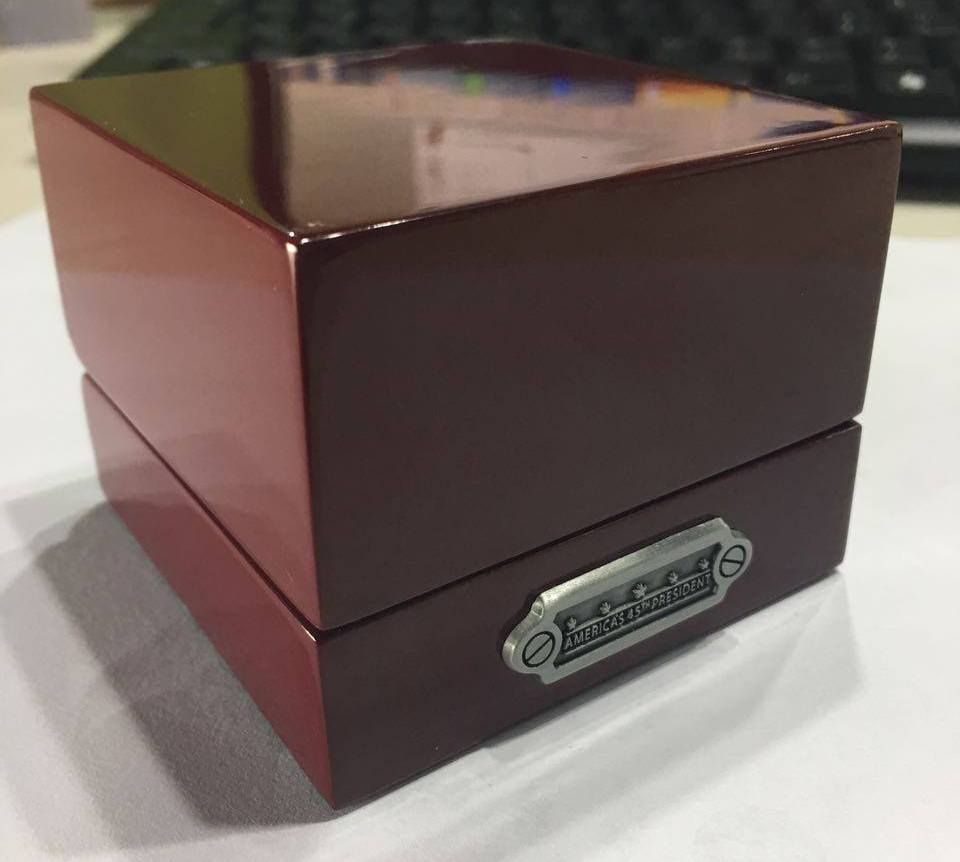 So what do you guys think of the ring and box? Would you like to own one? Leave your comments in the comment section below, and let us know what you think of this.