Fat Puppy Pug
Pugs are one of the cutest dogs in the world! It's a must-have for all pug lovers. Wouldn't you want this adorable puppy siting on your finger? With eyes looking like that, this has to be the most adorable ring we have.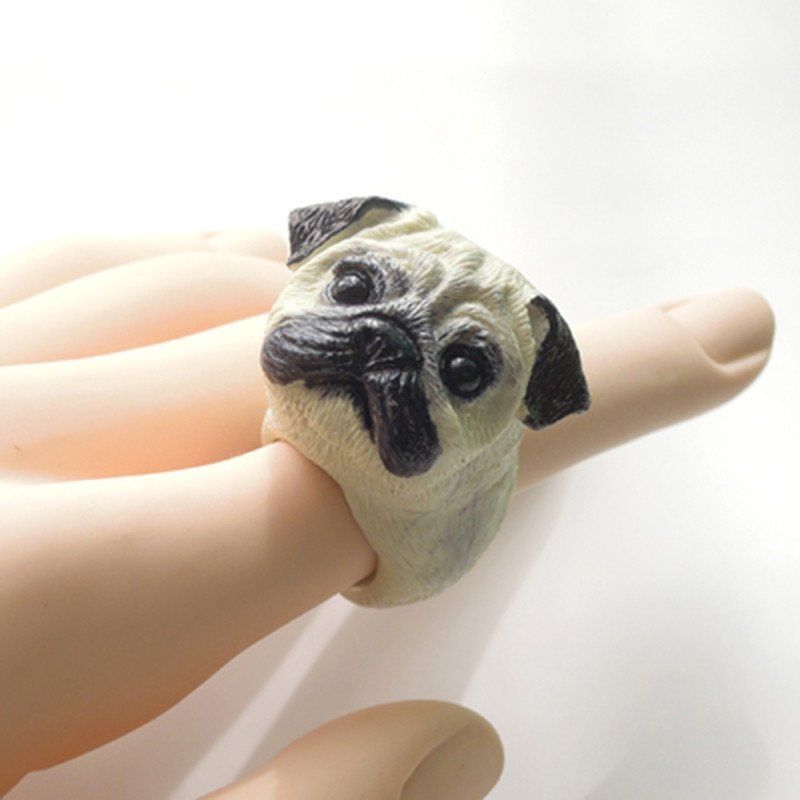 Cute Pug Face
Pugs, the trend that's sweeping the nation! We've put it's face on a ring and turn it into an adorable version of a biker ring. Made out of resin, it's light, affordable and comfortable for daily wear. This piece will bring joy anyone, the perfect gift for any pug lovers!
Finger Hugging Pugs
Time for pugs hugs! Get this little cuties hugging your finger! Pugs were bred to be the companions of royalty. They originated in the Far East and can be traced back to the first century B.C. They were considered a royal dog in China, owned by aristocrats and bestowed as precious gifts – rather than sold – to rulers in foreign countries.